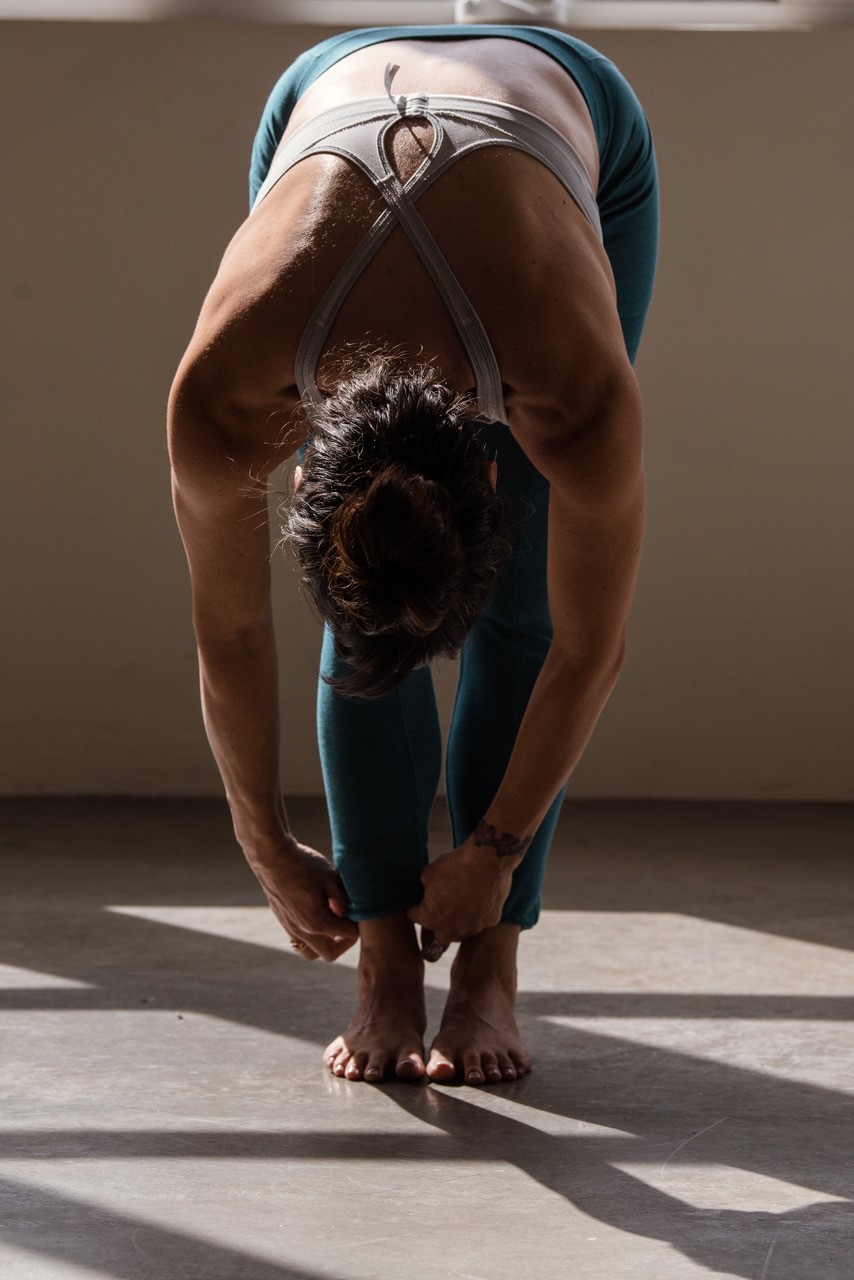 Groan Yoga? Yes! Groan!  It's a time to RELEASE tension!  Come join this fun, lively interactive 75-minute practice to release emotional and physical tension through yoga postures and groaning!
Groan Yoga is a gentle practice whose design is based on ancient principles of yoga and Ayurveda as well as modern neuroscience.  Set up your zoom screen, mat, and grab a block if you have one (not required).  Michelle will guide you through a flow that includes poses to improve flexibility, strength, and balance for the body, mind, and spirit. 
Groan yoga's total body wellness practice will improve digestion, provide increased feelings of calm and clarity, well-being, and joy. Yoga has been proven to increase physical and emotional resilience, exactly what we need at this unprecedented challenging time!  Gift yourself this gentle health-supporting yoga practice and find more joy and peace in your life.  Classes are Sunday at 9 am pacific over Zoom video conferencing.
Reminder: Michelle has advanced training in yoga therapy and she teaches many modification options so your practice will support your body exactly as you are.  Feel free to email ahead of time for more information at: michelle@inhabitjoy.com
Registration is easy, simply send an email to michelle@inhabitjoy.com at least 30 minutes before class, and you will receive the information you need to join. Classes are $15 per class or a package of 10 for $135. There are scholarship opportunities if you are unable to pay.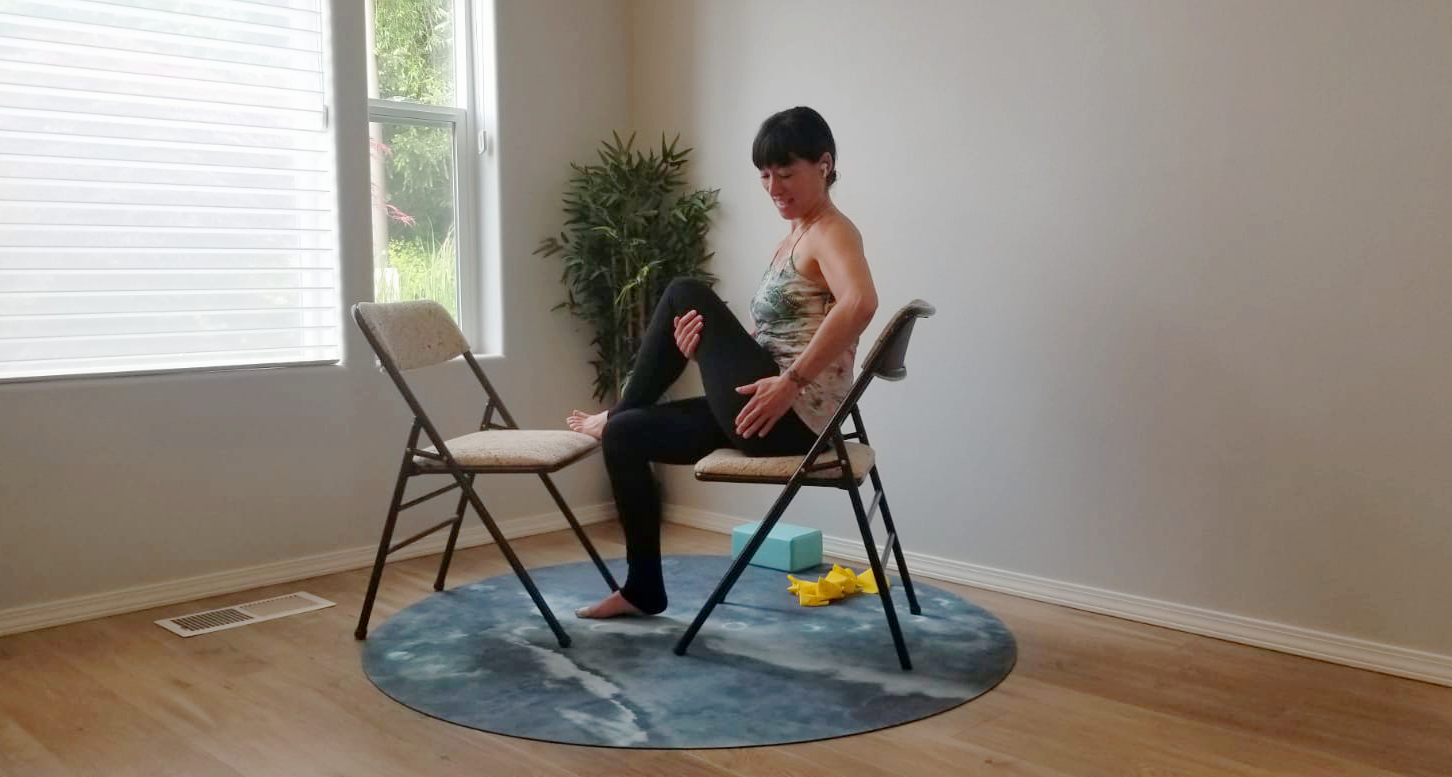 Gentle and mindful poses are taught with a variety of options, moving from seated in chairs, to standing poses, with the option of using chairs for balance support.
Strength, balance and flexibility, as well as stress reduction are all addressed in these gentle, accessible adaptive yoga classes. These classes are appropriate for anyone who needs support for balance and strength including medical conditions such as Parkinson's, MS, joint replacements, arthritis and more.
Michelle is currently offering 3 adaptive classes per week over zoom.
Monday, Wednesday, and Friday at 10:00am pacific time, $15/class or a package of 10 for $135.
Michelle is committed to sharing the healing practices of yoga with everyone, therefore, no one will be turned away due to inability to pay. For scholarship opportunities and registration information, including lowered cost or free classes, please email Michelle directly at michelle@inhabitjoy.com.
Private Yoga Therapy Sessions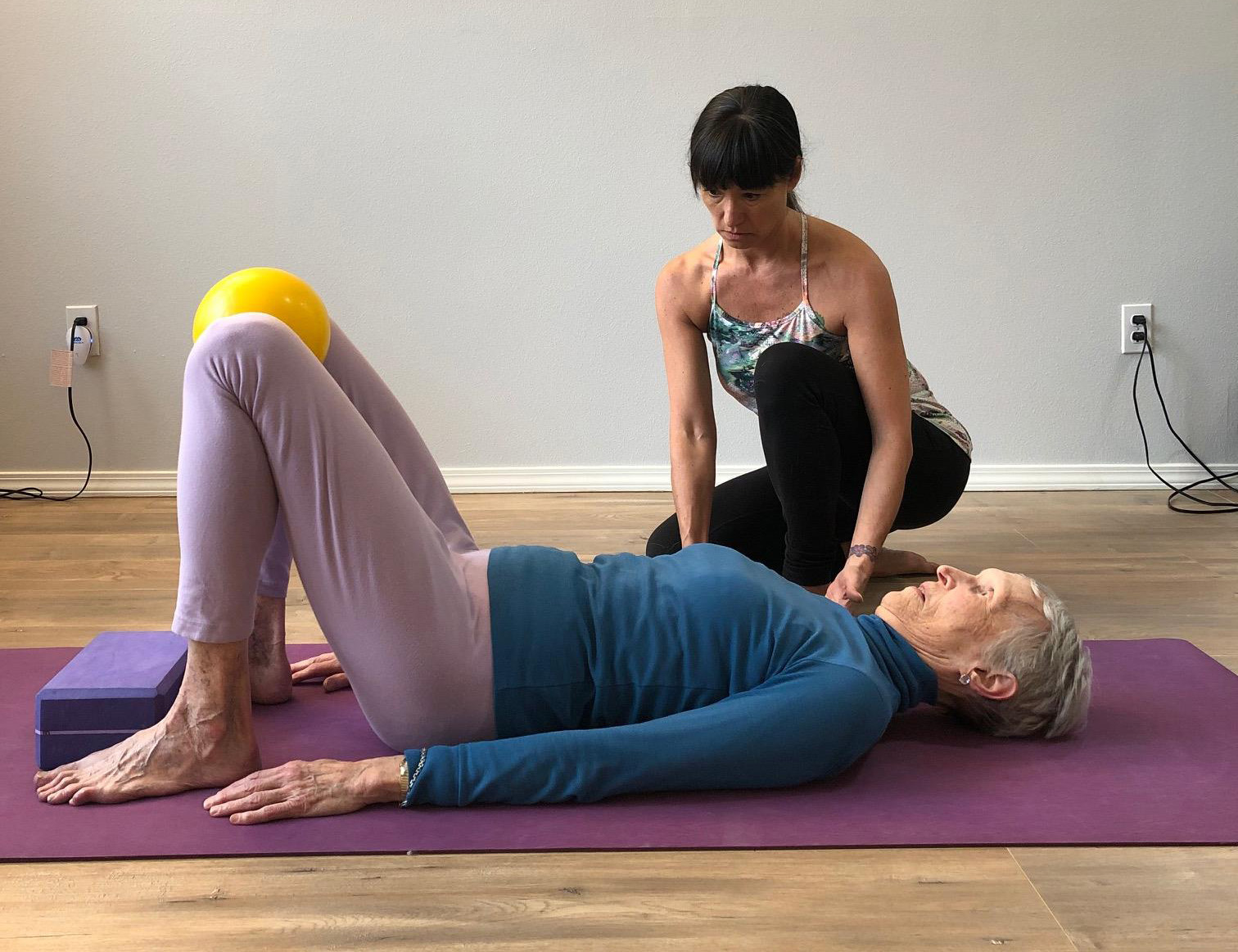 Focus on exactly what your body needs through individual yoga therapy sessions with Michelle.
These sessions are tailored to each individual clients' needs and current abilities.
If you have an injury or illness and have a desire to explore how therapeutic yoga can improve your ability to heal, feel more relaxed, improve strength, balance, flexibility and overall well being, try a yoga therapy session!
New to yoga? Individual yoga therapy sessions are also a great way to start yoga if you've never tried it. Michelle will teach you yoga poses with proper alignment and mindfulness, to be sure you will safely get the greatest benefit from your new yoga practice.
To learn more about how yoga therapy can improve your health and well being schedule a free connection call with Michelle.
Wellness Coaching Sessions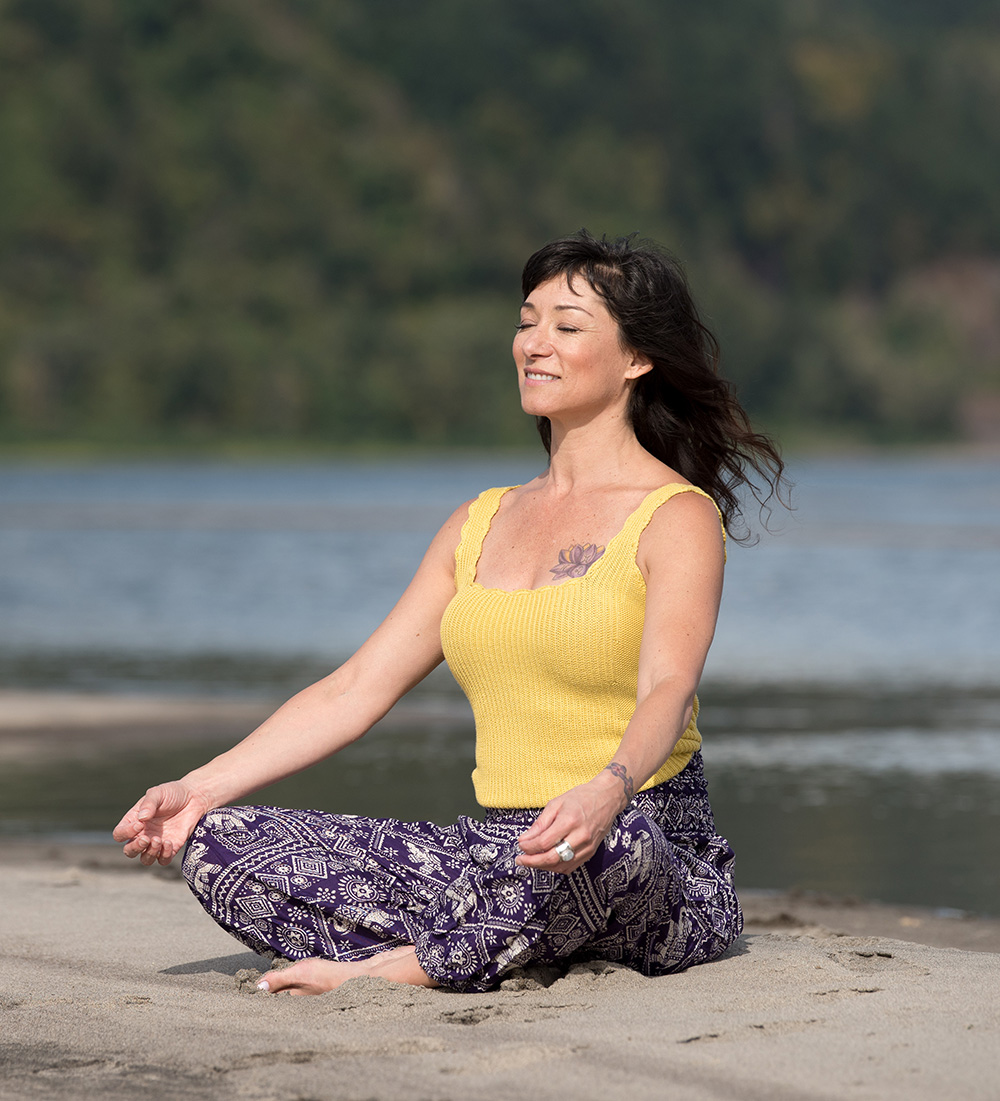 Wellness Coaching turns your struggles into your successes!
Is there a change you've been wanting to make? Are you going into a difficult situation and want to prepare yourself to stay grounded and centered for success?
Do you want to give yourself the tools and skills to always show up as your best self?
Wellness Coaching is so much more than adding exercise to your life or losing weight, although it can be those things.
It's about changing habits, improving your lifestyle, polishing off the old habits and things you cling to that keep your bright inner light from shining fully.
Michelle uses the tools she has learned through grief and loss, yoga, Ayureda, grief education, reiki, and study of spirituality to help you cope with challenges and make positive changes from the inside out so you are set for success!
To find out more, schedule a free consultation.
"Michelle is my weekly burst of sunshine! When I felt discouraged after 15 years of practicing yoga because of my advancing multiple sclerosis, Michelle opened my eyes to the wonders of adaptive yoga and encouraged me to join her class. I'm now thriving in a beautiful new community of people like me who are buoyed by her trademark enthusiasm, patience and humor -- always underscored by her attention to our safety. With Michelle's gentle guidance, I am inspired and empowered to keep reaching for my edge, wherever it is, on any given day!" -- SS
"Michelle has a gift and a unique combination of skill, passion, and ability to connect even with skeptical clients going through a very difficult time in their lives.
Specifically, Michelle helped me relax, feel better about myself and the world around me. I have been able to sleep better, feel less stress and get in the best physical, emotional and spiritual shape of my life- and six months on I continue to utilize the meditation and gratitude practices she shared with me!
No matter what comes my way big or small or just everyday life challenges I am grateful for the tools I have learned and continue to practice and hone from Michelle's expertise and caring. Thanks, Michelle you are the best! -- AR
Michelle is a thoughtful, attentive, and knowledgeable teacher. I have learned a lot from my yoga classes with her. She has helped me build strength and deepen my practice. She is very tuned into her student's struggles with injuries or physical problems. She has helped me manage and heal my own issues. I am very appreciative that I have had the opportunity to be her student. -- DE
I am feeling grateful today for many things…..among them is all you have given me since February when I started yoga. You radiate kindness and healing in every class. I have benefited from your presence. I believe all of your students have, as well. -- DH