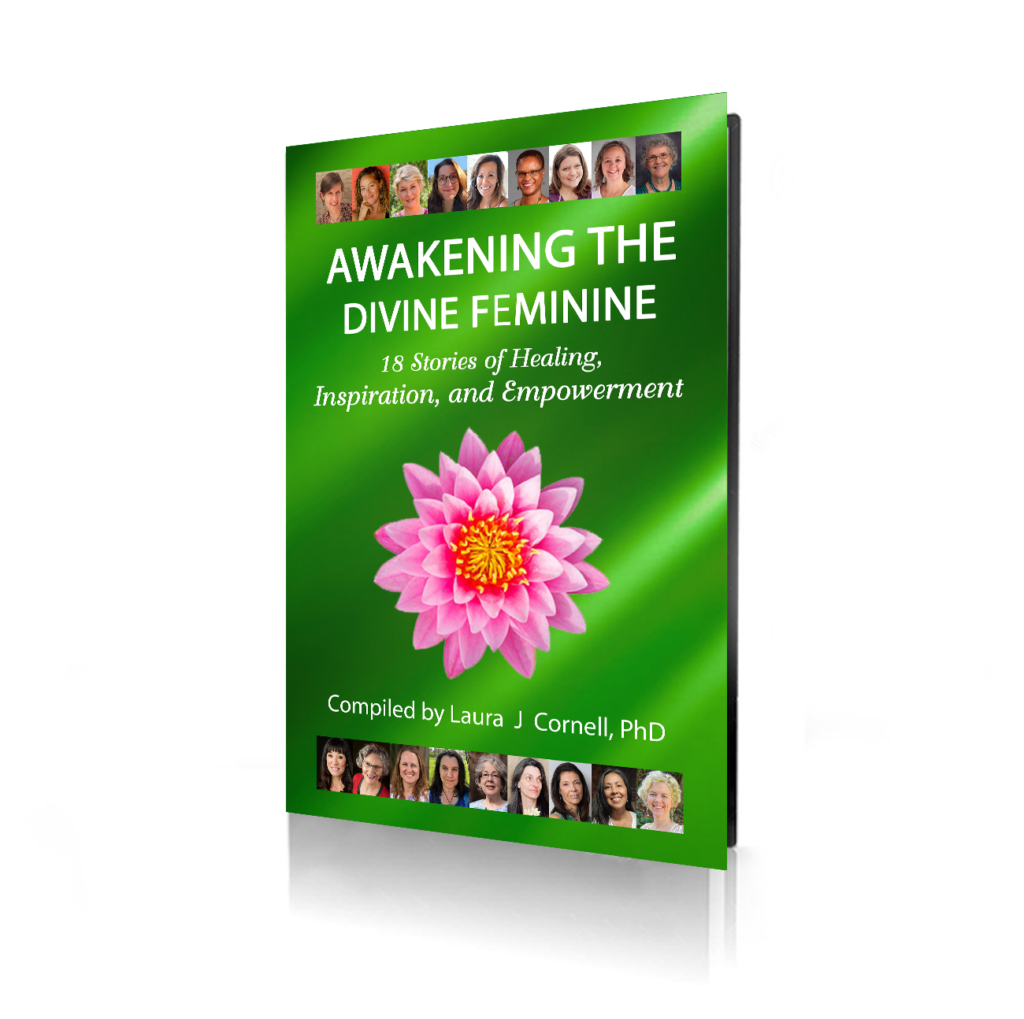 Please join me for my Book Launch Party, I'll be speaking about my chapter on June 8th at noon pacific time, I would love to see you there! Register here: http://bit.ly/book-celebration
I'm excited to share with you all, this week, for the first time, I became a published author on Amazon. My book will be out Tuesday, June 8th, join me at the book launch celebration if you can. It is ironic because I actually have five books in process right now and the one I started working on the most recently is the one that is already published. It's a group authorship project to which I contributed one chapter. Moving written work from creation to publication is a much more complicated process than I would have imagined. I have been marveling at the beauty of these projects and how they are unfolding.
I have been a writer all of my life. My first "professional" work began when I was a teenager and I would edit and type up my mother's monthly newsletter for the pediatric practice my dad owned. I've written scientific papers, a bachelor's thesis, articles like this one, but most of the words I've written are in personal journals that I use to process my experiences, for my mental and emotional health. If you've never tried journaling thoughts and feelings I cannot recommend it highly enough. You can write anything that comes to you, if you need some inspiration or direction, email me I'll get you started.
The practice of recapitulation, which I learned from David Simon M.D., one of the founders of the Chopra Center for Well Being, is a great example of writing for health. It is a cleansing process for the mind. Begin at bedtime, write down everything you've experienced throughout your day in reverse order, starting with; "I am about to go to bed." and ending with, "I woke up and had these dreams… " if you have dreams you can remember. This is a wonderful practice, try it and let me know how your thoughts and feelings flow throughout the days. You may make important discoveries about your priorities, and increase awareness of your behavior and your reactions and responses to things, which can lead to improved health and wellness practices and better living!
The important thing about writing, just like yoga and meditation, is just to do it. There's no wrong way to practice. Pen and paper, or typing into your computer, or if writing is uncomfortable, dictate your thoughts into your phone (did you know there's an app for that?). Your creativity and connection with your inner voice will improve, you may be surprised what you're able to express once you get that flow going.
Similar to meditation, writing can improve your ability to process or digest experiences. Just like yoga moves energy through the body, writing can move mind energy that may be stuck and negatively impacting your mental and emotional well-being. If you've ever been constipated, you know how uncomfortable that can be. Think of writing as adding fiber to your mental diet.
I'm very excited that some of my work is starting to make it farther out into the world. I write in the genre of transformational nonfiction. I hope that sharing my experiences and knowledge with others, will support health and healing.
It's been a long road to becoming a published author. Keep an eye out for more books to come!
And thank you for reading my blogs, participating in my classes or coaching, and for taking care of your health. Your healthy practices help uplift everyone in our world.
Blessings,
Michelle