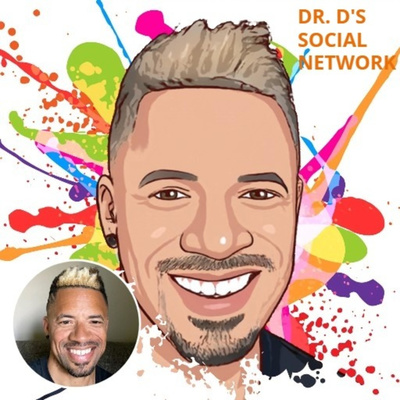 Inhabiting Joy After Tragedy
Deep Listening, Being Ready for a Partnership and Feedback
A Funny Thing Happened On The Way To My Life with Laura Muirhead
Michelle Ann Collins joins host Laura Muirhead on this week's episode of A Funny Thing Happened On The Way To My Life®. Michelle shares about the losing people closest to her, including her husband to suicide. Listen in to find out how those experiences led her to a new life of sobriety, grief education and authorship. She now helps others not just survive but thrive through yoga, wellness coaching and her writing.
You Can't Make this St*ry Up with Amanda Johnson
In this poignant interview with Amanda Johnson, Michelle discusses the chapter she contributed to You Can't Make This St*ry Up; What if It's All Happening For Us.
Awakening the Divine Feminine with Laura J Cornell, PhD
In this poignant interview with Laura J Cornell, PhD, Michelle discusses the chapter she contributed to Awakening the Divine Feminine; 18 Stories of healing, Inspiration and Empowerment, her sobriety, and how yoga and meditation support her to live her best life.
Phoenix Rising with Michelle Ann Collins
Look for Phoenix Rising:
Powerful Women Who Rose From the Ashes to Claim Their Place
Coming out on September 24, 2021.
Watch my interview with Tarryn Reeves the CEO and founder of Four Eagles Publishing and The Publishing House Concierge as we discuss my business and why I said yes to joining the Phoenix Rising group authorship book project and becoming a best-selling author with Four Eagles Publishing.
Look for Phoenix Rising, coming out on September 24, 2021.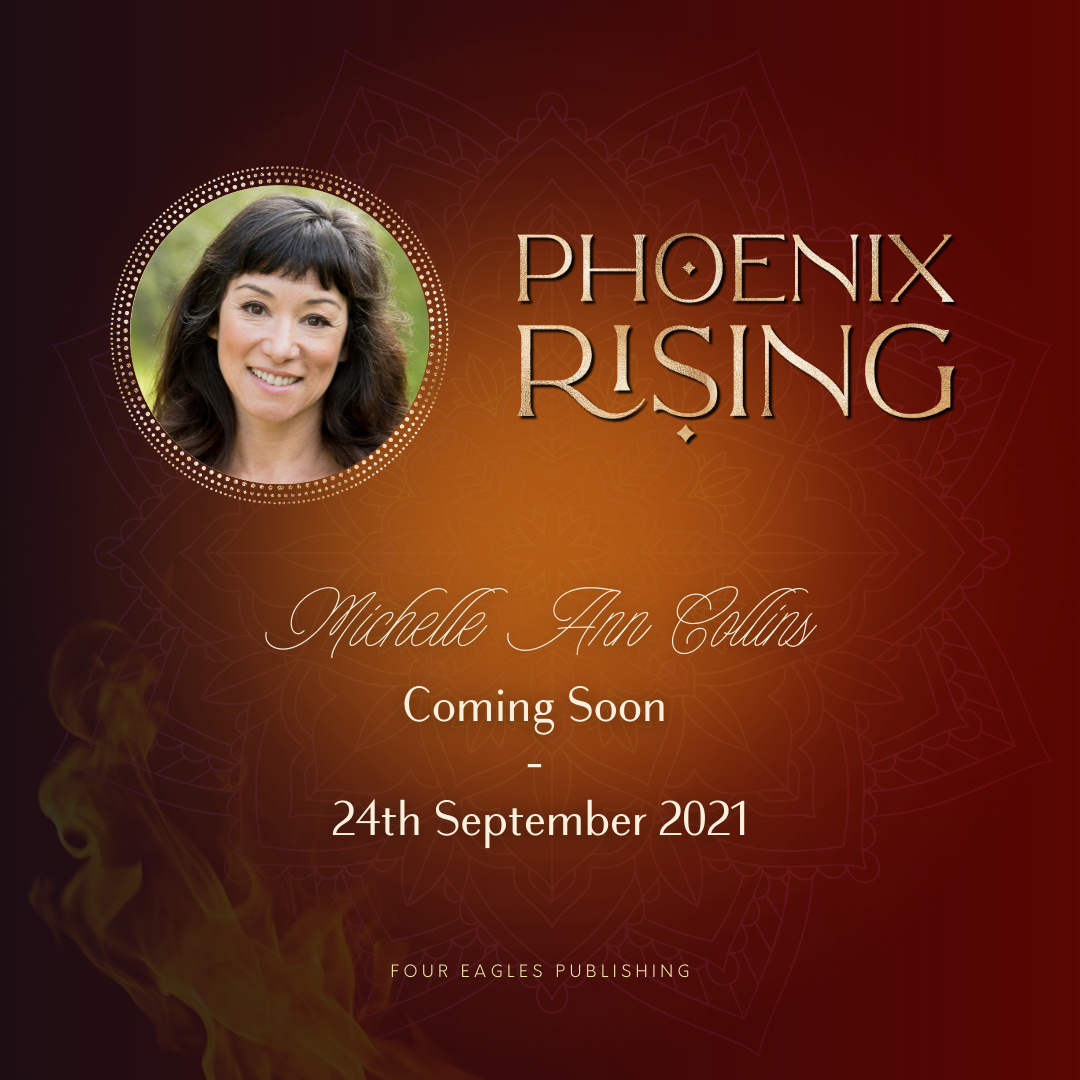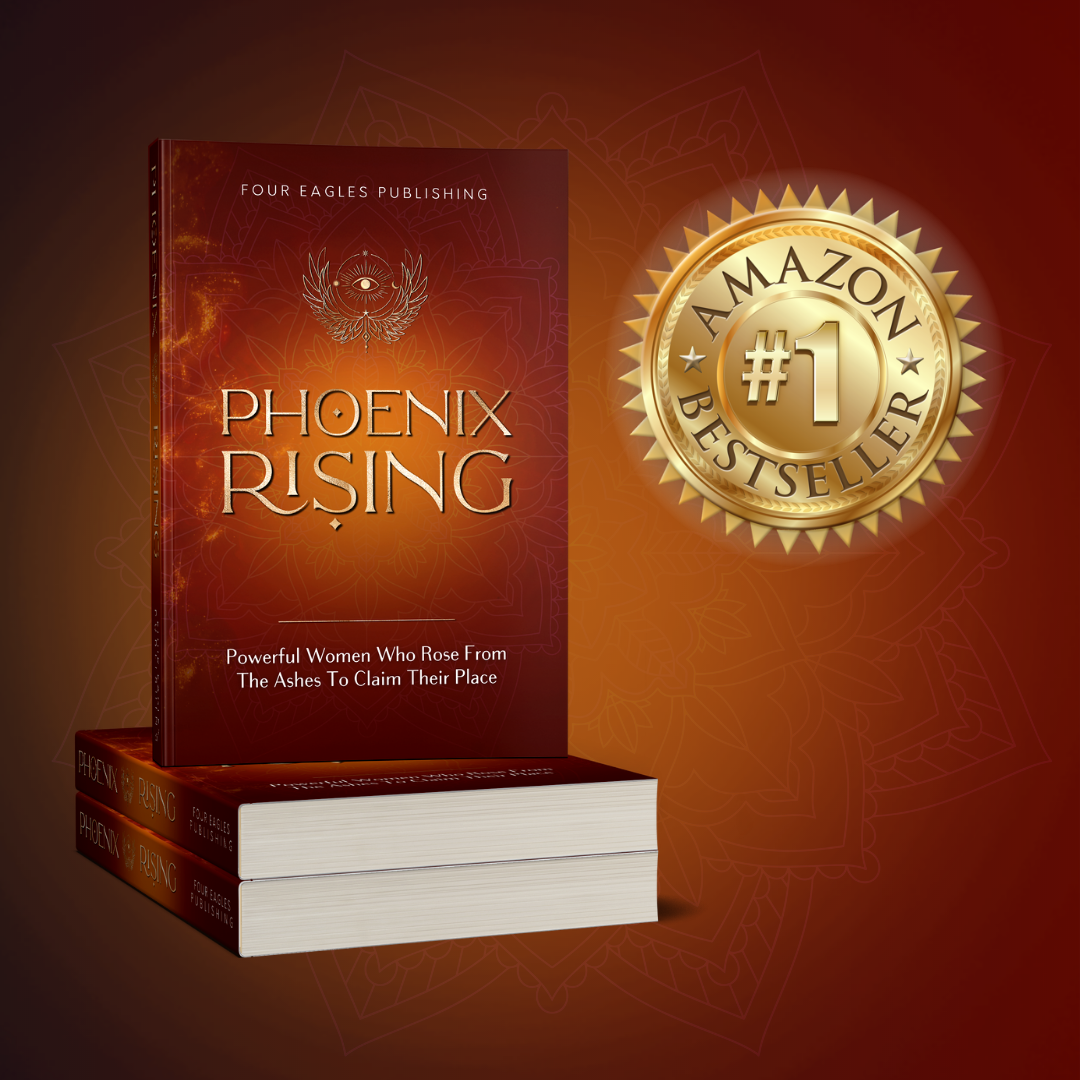 Would you like to turn your pain into wisdom and your experiences into your superpower? Would you like guidance from those who have gone before you?
Then join us on this heartfelt journey with 19 extraordinary women who have shared the story of the experiences that tried to break them and how they turned their challenges into their strength and rose renewed and on fire to create lives of purpose and passion.
In Phoenix Rising you'll hear from an incredible group of women who have lain beneath the ashes of the lives they once knew, experienced a rebirth and used the flames that burned all they knew to the ground to ignite the fire inside them and to rise up brighter, stronger and more on purpose than ever to achieve their dreams.
In a world that is so superficial it can appear that those around us are doing better than we are, that they have something we don't, that we couldn't possibly do what they have done. In Phoenix Rising these women show you behind the scenes of their lives and what it took for them to get to where they are today.
If you're ready to be inspired, impacted and ignited by women just like you so you can learn from their wisdom and apply it to your own life to spread your wings and soar towards your goals then turn the first page and get ready to take flight.
From Grief to Joy with Michelle Ann Collins